Prof. Linlin Shen
Shenzhen University
Experience:
Professor Linlin Shen received Ph.D. degree from the University of Nottingham, Nottingham, UK. Prof. Shen is currently the "Pengcheng Scholar" Distinguished Professor at School of Computer Science and Software Engineering, Shenzhen University, Shenzhen, China. He is also an Honorary professor at School of Computer Science, University of Nottingham, UK and Visiting Professor at School of Computer Science, University of Nottingham, Ningbo, China. He serves as the director of Computer Vision Institute, AI Research Center for Medical Image Analysis and Diagnosis and China-UK joint research lab for visual information processing. He also serves as the Co-Editor-in-Chief of the IET journal of Cognitive Computation and Systems.
He is listed as the "Most Cited Chinese Researchers" by Elsevier, and listed in a ranking of the "Top 2% Scientists in the World" by Stanford University. He received the Most Cited Paper Award from the journal of Image and Vision Computing. His cell classification algorithms were the winners of the International Contest on Pattern Recognition Techniques for Indirect Immunofluorescence Images held by ICIP 2013 and ICPR 2016.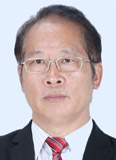 Prof. Shaolin Hu
Guangdong University of Petrochemical Technology
Experience:
Prof. Shaolin Hu, director of process monitoring and system safety research institute, director of Academic Committee of Guangdong smart city infrastructure health monitoring and evaluation Engineering Technology Center, editorial board of academic journals such as control science and engineering, International Journal of data science and analysis, Journal of system simulation, Journal of military equipment engineering, Journal of aircraft measurement and control, He is a visiting scholar of the Royal Swedish University of technology and a visiting professor of Liverpool University in the United Kingdom, and the winner of the title of excellent returned students in Shaanxi Province. Main research interests: process monitoring, system security, big data, artificial intelligence, navigation and control.
Scientific research achievements: Science Press and national defense industry press have published 5 works, 23 provincial and ministerial scientific and technological progress awards, 4 provincial and ministerial teaching achievement first / second prizes, more than 10 excellent papers at all levels, more than 200 papers (more than 70 papers included in web of Science), 4 national GJB standards and 4 authorized patents.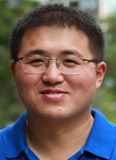 Prof. Bing Shi
Wuhan University of Technology
Speech Title: Task Matching, Dispatching and Pricing in Spatial Crowdsourcing
Experience:
Bing Shi, Professor, Hubei Chutian student, vice president of computer college. He graduated from the Department of computer science and technology of Nanjing University with a bachelor's degree and a master's degree. He graduated from the school of electronics and computer of the University of Southampton with a doctor's degree. He also engaged in postdoctoral research in the University of Southampton. Dr. Shi Bing is a member of IEEE, ACM and CCF. He is mainly engaged in the research of artificial intelligence and multi-agent systems. He has published more than 20 papers in CCF recommended conferences and journals. He is an authoritative multi-agent system conference, AAMAS 2017, AAMAS 2018, AAMAS 2019, He is a member of AAMAS 2020 procedure Committee, and is responsible for reviewing manuscripts of several journals at the same time.
Abstract:
Nowadays, bike-sharing and ride-sharing, as typical spatial crwodsourcing issues, have attracted a lot of attentions. In such spatial crowdsourcing issues, task matching, worker dispatching and pricing are key challenges. In this talk, we will discuss these challenges, and proposal some reinforcement learning and game theory based approaches to solve these issues. We also run extensive experiments to show the effectiveness of the proposed approaches.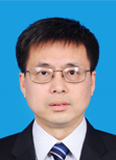 Prof. Jizhong Zhu, IEEE Fellow
South China University of Technology, China
Experience:
Jizhong Zhu is a Professor of South China University of Technology, and National Distinguished Expert. He is an IET Fellow, IEEE PES Smart Building, Loads, Customer Systems Technical Committee member, Chair of IEEE SBLC Load Subcommittee, Chair of IEEE SBLC Asia-Pacific Working Group, IEEE SMC Technical Committee on Intelligent Power and Energy Systems Technical Committee member. He is also an Expert of IEEE 2030.9 Standard WG on Micro-grids, Expert of International Electrotechnical Commission WGs IEC SEG6, IEC TC22 AHG1, IEC TC22 AHG2, respectively, and Chair of IEEE Standard IEEE P2781 - Load Modeling and Simulation for Power Systems. Dr. Zhu has worked at ALSTOM Grid Inc. in Washington State, Howard University in Washington, D.C., the National University of Singapore, Brunel University in England, and Chongqing University in China. He was a Senior Principal Power Systems Engineer as well as a Fellow with ALSTOM Grid Inc., and an honorable advisory professor of Chongqing University. He has published six books as an author and co-author, as well as about two hundred papers in the international journals and conferences. His research interest is in the analysis, operation, planning and control of power systems, smart grid, power markets as well as applications of renewable energy.
Prof. Yang Yue, IEEE Senior Member
Xi'an Jiaotong University
Experience:
Prof. Yang Yue received the B.S. and M.S. degrees in electrical engineering and optics from Nankai University, China, in 2004 and 2007, respectively. He received the Ph.D. degree in electrical engineering from the University of Southern California, USA, in 2012. He is a Professor with the School of Information and Communications Engineering, Xi'an Jiaotong University, China. Dr. Yue's current research interest is intelligent photonics, including optical communications, optical perception, and optical chip. He has published over 200 peer-reviewed journal papers (including Science) and conference proceedings with >9,000 citations, five edited books, two book chapters, >50 issued or pending patents, >170 invited presentations (including 1 tutorial, >20 plenary and >30 keynote talks). Dr. Yue is a Senior Member of the Institute of Electronic and Electrical Engineers (IEEE). He is an Associate Editor for IEEE Access, and an Editor Board Member for three other scientific journals. He also served as Guest Editor for ten journal special issues, Chair or Committee Member for >80 international conferences, Reviewer for >60 prestigious journals.